TDW // WHO WE ARE
The efficiency of guided weapon systems is vitally determined by their terminal effect on targets. Producing and intelligently controlling this terminal effect while simultaneously avoiding collateral damage are key features required in weapon systems.
TDW Gesellschaft für verteidigungstechnische Wirksysteme mbH, a wholly owned subsidiary of MBDA Germany, is experienced in the design and manufacture of warheads, and warhead systems including the associated fuzes and safe & arm devices. More than 2 million warhead systems have been produced and delivered so far today.
The available key technologies include insensitive explosive charges with outstanding safety under extreme mechanical and thermal threats which provide nonetheless ultimate destructive performance. Novel technologies are also target adaptive warheads and "intelligent" high shock resistant detonation triggering sensors.
SHAREHOLDER // THE COMPANY BEHIND US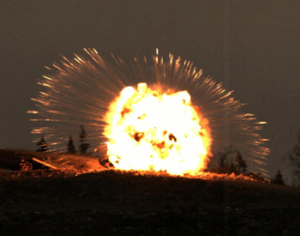 TDW's value creation chain encompasses all the following activities to their full extent:
// Development and qualification

// Manufacture and integration

// Testing and validation
With approximately 130 employees, TDW operates as an essentially autonomous full-service company at one integral site in Schrobenhausen, Germany.
TDW has implemented and maintains a Quality Management System (ISO 9001 : 2015).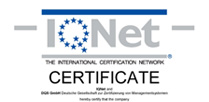 ENTDECKEN SIE "THE DIFFERENCE" // EINDRÜCKE AUS DEM UNTERNEHMEN
HISTORY // WHERE WE COME FROM